2023 Commercial Truck Trends Report
Get The Latest Data and Insights on Your Buyers
Gaining a deep understanding of your consumers and the driving forces behind their behavior is crucial to attract and engage buyers as they progress through your sales funnel. To empower you with the most effective sales strategy, Commercial Truck Trader is providing an all-encompassing Consumer Trends Report that dives into buyer demographics, purchasing behavior, and the entire purchase journey.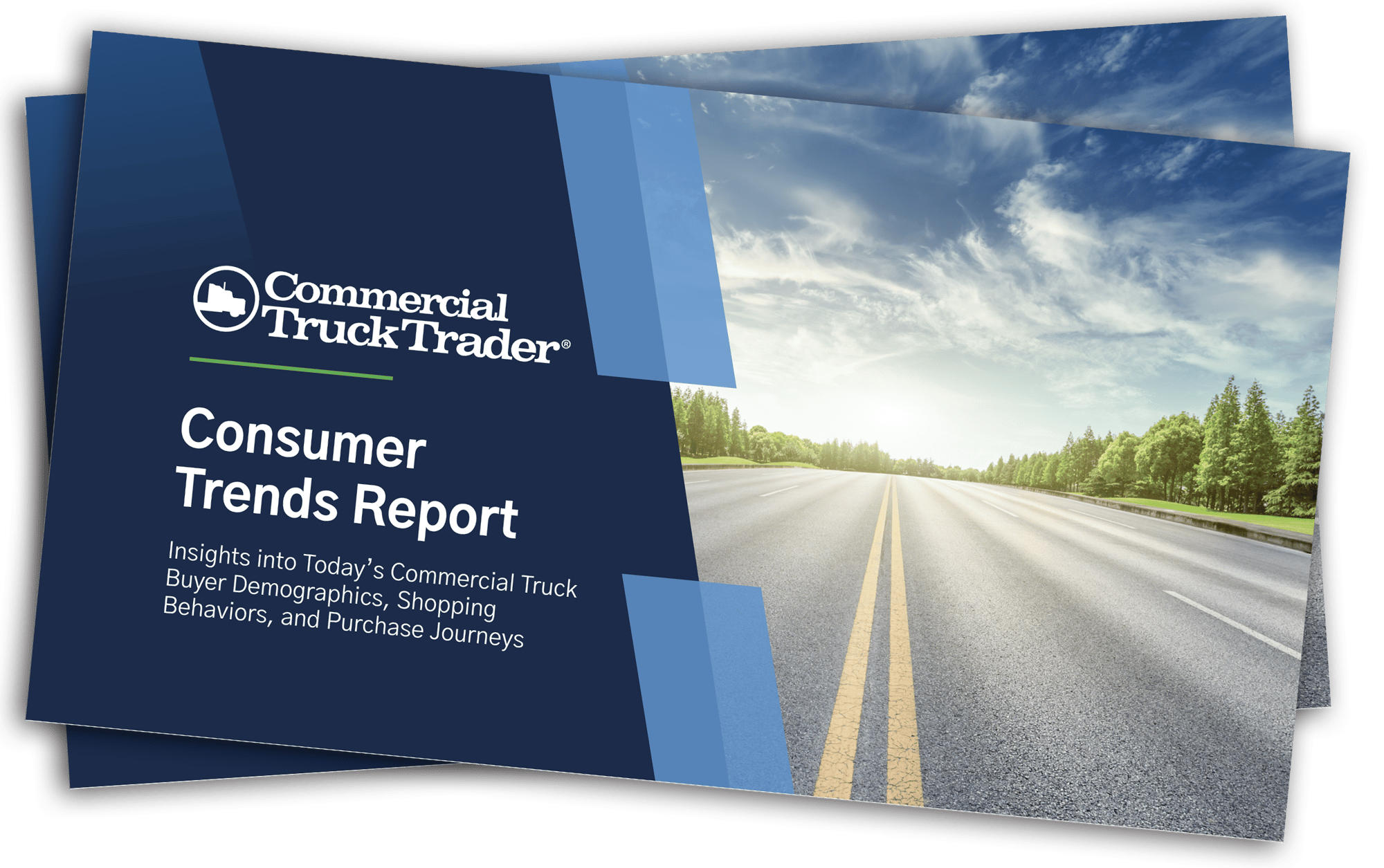 What Does the Report Include?
Key Insights:

Discover valuable insights into consumer preferences, including their most trusted research tool, the top-ranked truck brands among buyers, their biggest pain points, and more.

Current Trends

: Backed by data, explore the latest marketplace trends in consumer searches, research habits, and buying patterns, and discover the most predominant demographics of Commercial Truck Trader's audience.

Actionable Insights:

Benefit from recommendations shared by our in-house experts on how to leverage this data to fortify your marketing and sales strategy.
Download this comprehensive report to gain exclusive access to Commercial Truck Trader's extensive data and insights.