Expand your online presence with our Be Seen package to increase visibility, create leads, and convert more in-market truck shoppers. Be Seen increases brand exposure for your dealership with the setup and creation or overhaul of your website, and it also includes various features and tools to help you with: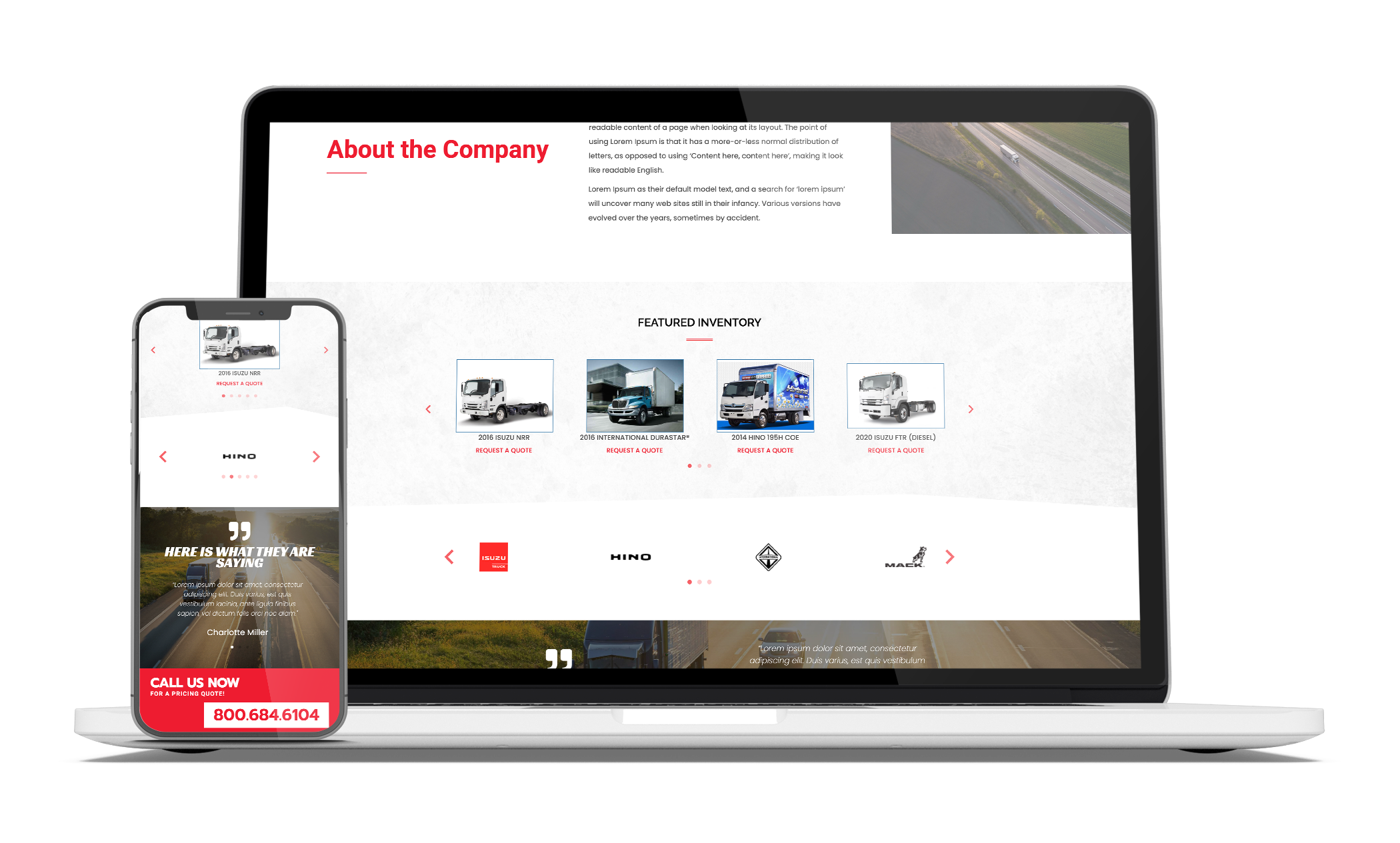 Website Creation and Management: This best-in-class and intuitive web content management solution makes website design simple and quick.

Monitoring Communication Channels: Prospects can reach out to you via the communication channels they prefer, and you can accurately track the interactions.

Lead Management: Review, update and assign leads, while seeing where your leads are best converting and how potential buyers are moving down their path to your dealership.
Data Intelligence: Get a detailed analysis of commercial vehicle inventory performance, supply-and-demand needs in local and national markets, and median pricing for specific units.

Inventory Management: Access to our extensive database of OEM showrooms that automatically feed in vehicle specs and descriptions for your OEMs onto your website.
PLUS,
More robust tools to help you provide a streamlined experience for your buyers, drive more targeted traffic to your website, and boost your revenue.
Ready to learn more about strategically increasing your brand visibility with Be Seen?
Complete this form to be contacted about packages and pricing.