Reach more in-market cycle buyers with the Gain Traffic booster through the use of Website Retargeting, Search Engine Marketing , Social Retargeting, and Geofencing. While consumers are browsing the Internet, shopping on a competitor's website, or even searching Google - the Gain Traffic booster will capture the attention of buyers, leading more targeted prospects directly to your website or marketplace listings.
By adding Gain Traffic to your marketing mix, you will:
Drive Traffic- Re-engage buyers and bring them directly back to your website.

Increase Leads- Secure a top spot on various search engines.

Target In-Market Buyers- Reach consumers on social media and across the internet.

Dominate the Local Market- Attract serious buyers in a hyper-specific location.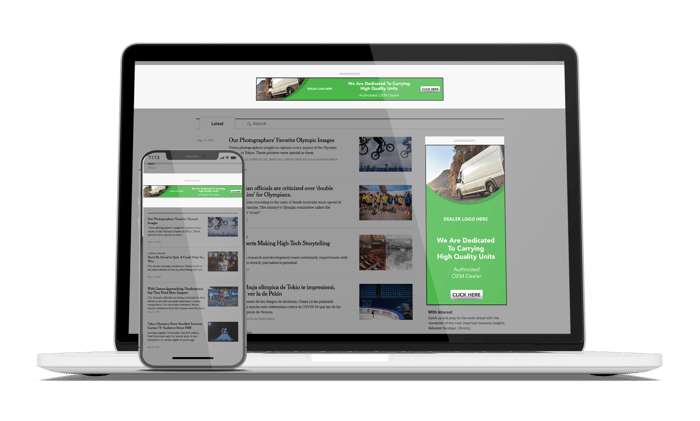 Your Gain Traffic package will be custom-designed in collaboration with our team of Search Engine Marketing experts who will guide you through the setup process, and will manage your campaigns along the way. This way, you can focus on serving the buyers that visit your dealership.
Ready to learn more about how you can boost your traffic?
Complete this form to be contacted about packages and pricing.