Homepage Inventory Spotlight
Ensure that your units stand out on the Commercial Truck Trader Marketplace with the Homepage Inventory Spotlight. With this product, your inventory will be featured in a scrolling carousel seamlessly integrated just below the search form on the marketplace homepage- making your dealership top of mind for consumers who visit our marketplace.
With this highly-visible position, you will gain:
Increased Inventory Exposure - Placing your inventory on the homepage puts your units in front of more potential customers.

A Competitive Edge - This prominent position gives you a leg up with your units being some of the first seen by visitors.

More Brand Awareness - Ads include your dealership's name and logo, expanding consumer awareness of your brand.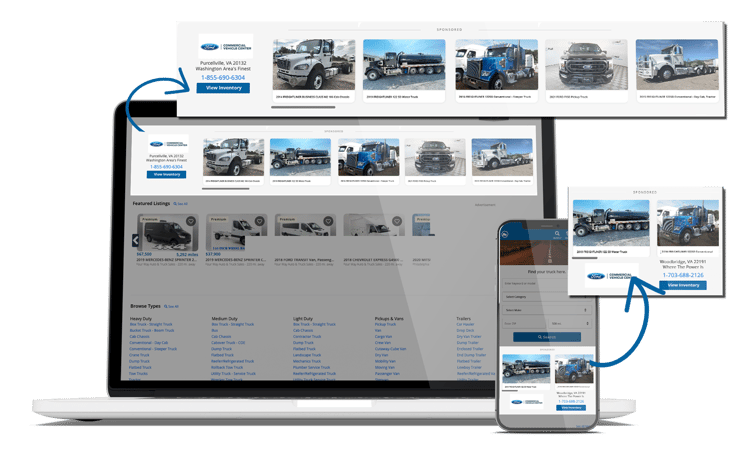 Ready to learn more about how you can gain more exposure with
the Homepage Inventory Spotlight?
Complete this form to be contacted about packages and pricing.