Gain deeper insight into your potential buyers' shopping patterns on Commercial Truck Trader with Lead Enrichment. This tool provides comprehensive data on each individual lead by analyzing how much time they spent in market, the price range for which they searched, total listings viewed and the latest units viewed. By leveraging this data, you can refine your advertising and marketing efforts- securing richer leads for your dealership.
Take advantage of the many benefits Lead Enrichment offers, like :
Enhanced Insight- You will learn more about a consumer's pre-lead shopping behavior in the marketplace.

More Personalization- Cultivate your conversations with buyers based on details obtained.

Informed Strategies- Develop informed marketing strategies that directly address the needs and habits of your potential buyers.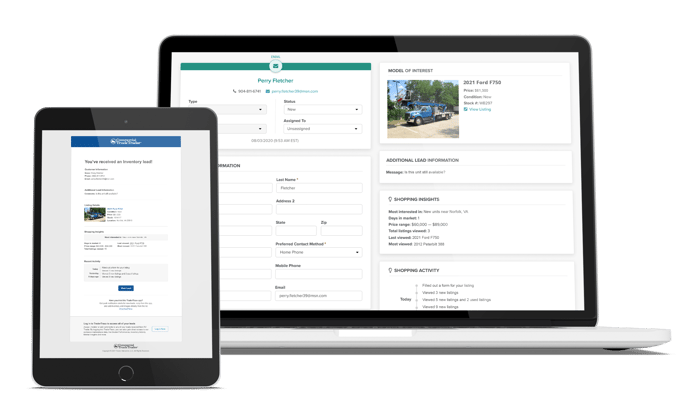 In the digital age, Information is a valuable resource for attracting eager buyers, and Lead Enrichment will provide everything you need to set your dealership up for success.
Ready to learn more about how you can gain more insight with Lead Enrichment? Complete this form to be contacted about packages and pricing.