Save time and let Commercial Truck Trader's Lead Manager assist you in the sales process. When used to its full potential, this exclusive tool can help you save time and improve your potential buyer's overall experience. Lead Manager allows you to manually or automatically assign each incoming lead to an employee, monitor with various statuses, and leave detailed notes about each interaction.
Lead Manager is an effective tool that provides accountability and benefits to your team through:
Increased Visibility On Leads- Determine where prospects are in the funnel, where the lead came from, the lead status, lead assignment, and more.

Enhanced Filtering & Customization- Fill in additional details and leave notes about a prospect as well as access built-in filtering options.

Easy Access in One Platform- Keep your leads organized in our platform TraderTraxx, where all of these features are available with just the push of a button.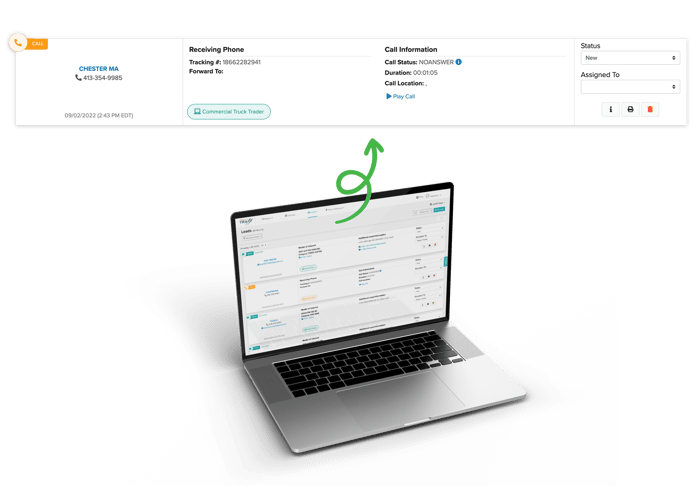 Ready to learn more about how you can streamline your sales process with Lead Manager? Complete this form to be contacted about packages and pricing.