Limited Inventory Solutions
If you want to increase your inventory and stay competitive in the market, Commercial Truck Trader has the exact solution for you. To address the challenges that dealers with low inventory may face, we offer a Low Inventory Solutions package that allows you to advertise that your dealership has the ability to order units from the manufacturer, or advertise that your dealership is interested in buying units.
With this package, you get the option to add a "Pre-Order Trucks" button to your Dealer Gallery that prompts shoppers to order the unit or a button that prompts sellers to contact you about their used commercial vehicles they're looking to sell by clicking "We Buy Trucks."
Plus, you can bundle these options with emails and retargeting for more successful results!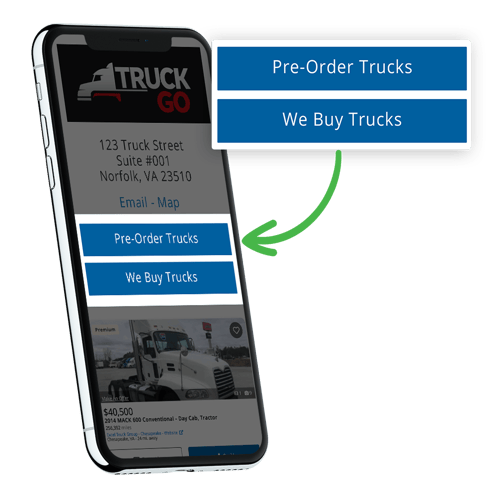 These options will keep consumers engaged with your brand and provide an alternative listing option to support your inventory goals.
Ready to learn more about how our Low Inventory Solution can help your dealership?
Complete this form to be contacted about packages and pricing.