Premium Ads
Rise Above Competitors in Your Market
Premium Ads are designed to maximize the number of buyers who see your ads by putting your inventory at the top of the organic search results, and highlighting your listings across all devices.
Premium Ads drive 16X more search result impressions than standard ads*
Appears above all standard listings on the Commercial Truck Trader Search Results Page

Displays a "Premium" flag in the top left corner of your listing photo

Provides buyers the ability to click through 3 thumbnail images
*Internal Reporting, January - July, 2022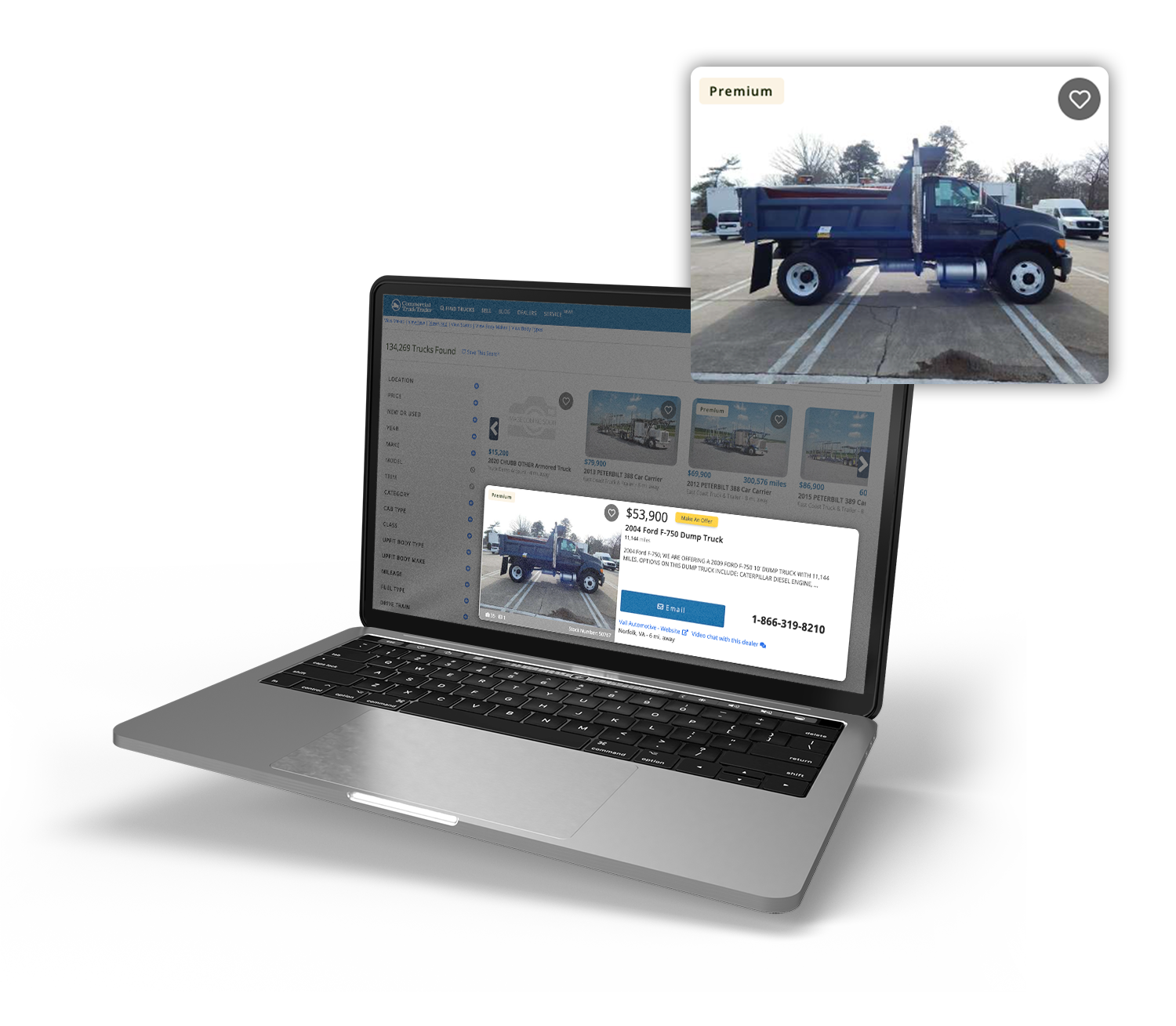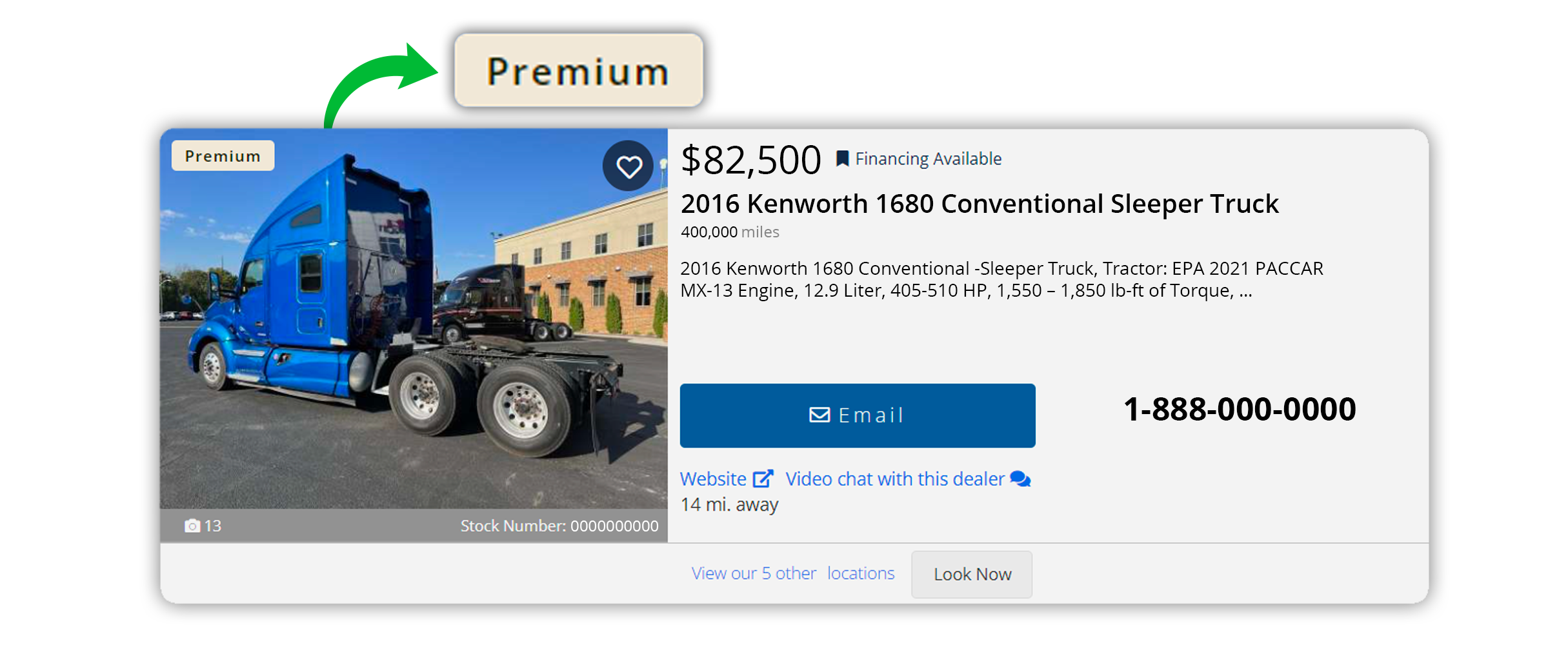 Get the Most Value from Your Enhanced Ads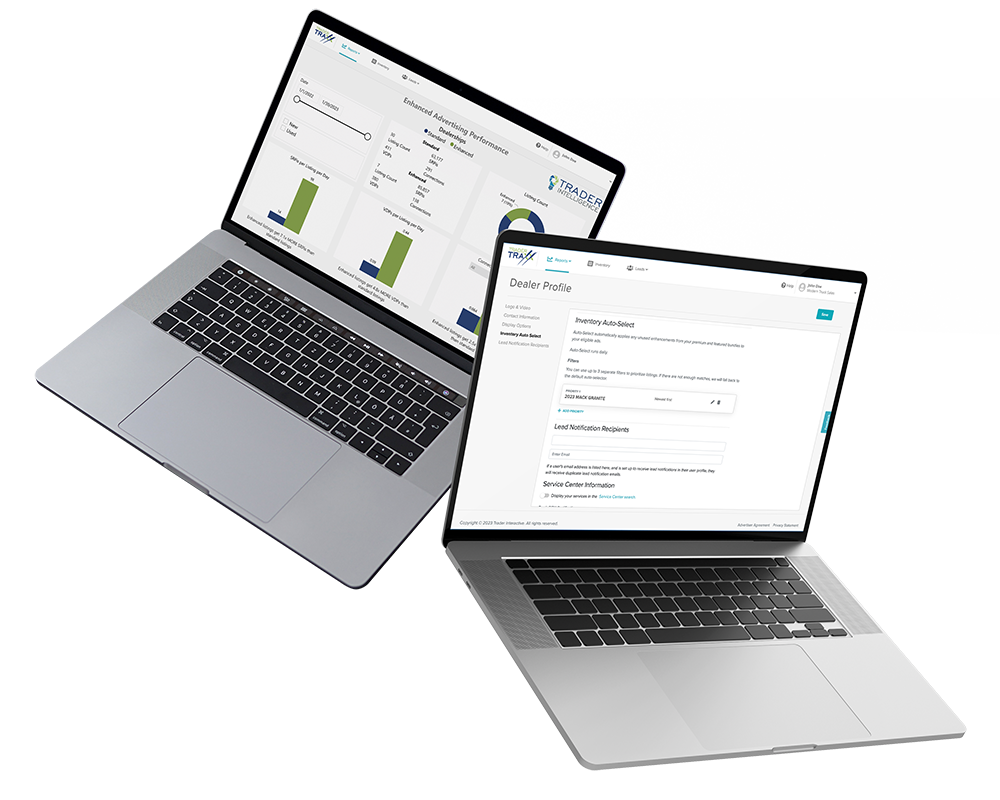 Make Sure Your Enhanced Ads Never Go Unused
The Enhanced Ads Auto Selector will automatically assign your Enhanced Ads to your most in-demand units. Plus, you can create "filters" for specific units you want to highlight, which prompts the Enhanced Auto Selector to prioritize those types of units from your inventory.
Get A Comparative Overview With the Enhanced Ads Report
Get a real-time look at how your Enhanced Ads are performing in comparison to your standard ads without leaving TraderTraxx. Compare the number of connections, search results page impressions, and vehicle details page views.
Want to learn more about harnessing the power of Premium Ads?
Complete this form to be contacted about packages and pricing.