Scrappy Marketing Tactics:
Drive Leads Without Cutting Into Profit Margins
The marketing landscape is rapidly changing and the advancement of technology has put consumers right at your fingertips. However, utilizing more advertising channels doesn't have to mean spending more money. To help dealers tap into these prospect opportunities, Commercial Truck Trader is sharing scrappy marketing tactics to help dealers reach buyers in our new webinar, "Scrappy Marketing Tactics: Drive Leads Without Cutting Into Profit Margins."
This webinar from Commercial Truck Trader will show dealers the importance of being scrappy in digital marketing efforts, including:
The importance of digital marketing

Details on how you can leverage email, content, social media, SEO, and other marketing channels for little to no cost

How you can measure success on marketing campaigns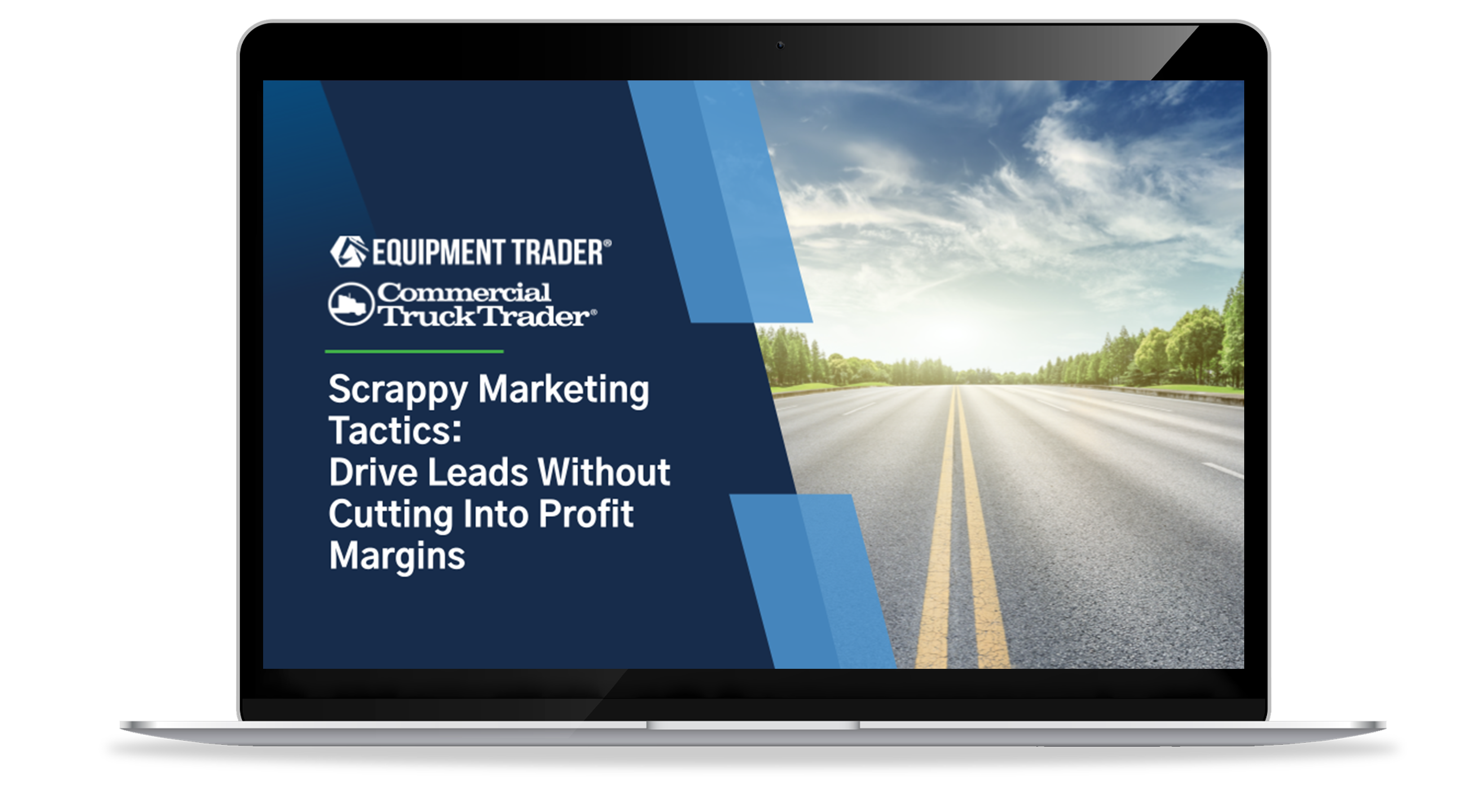 Fill out this form to learn more about scrappy marketing tactics you can implement today.