Our innovative platform TraderTraxx helps dealers seamlessly manage inventory, leads, reporting, website content, dealer profile, and user settings, all in one central hub for your convenience. From optimizing your listings, to creating an impressive online showroom and accessing exclusive consumer and marketplace data, TraderTraxx will enhance and expand your sales strategy and marketing tactics.
Our platform offers world-class solutions that will greatly benefit your your dealership, including:
Insightful Reports - Access data on inventory and marketing performance, including impressions, pageviews, connections.

Lead Management - Assign, manage and monitor individual leads you receive and get an in-depth understanding of how consumers are moving down the sales funnel.

Lead Enrichment - Receive real-time notifications for individual leads that detail user shopping behavior, pricing preferences, and more.

Enhanced Ads - Boost your exposure upgrading your units to Premium and Featured ads to keep them visible at all times.

Inventory Management - Easily add, edit, or modify your units in TraderTraxx to highlight your available inventory and attract more potential buyers.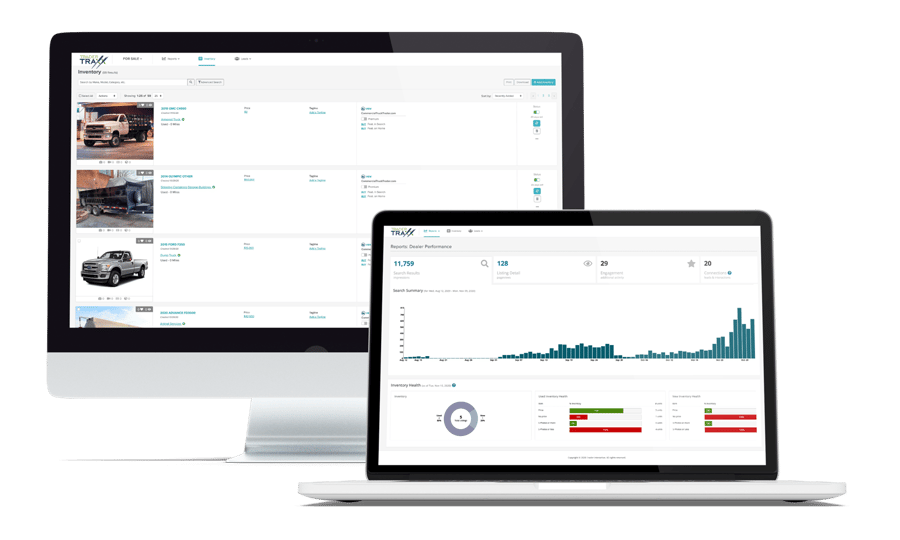 All of these tools and features - plus so many more - are available within the TraderTraxx platform.
Ready to learn more about how you can leverage TraderTraxx for your dealership?
Complete this form to be contacted about packages and pricing.